Archive for July, 2011
Highlands-Cashiers Chamber Music Festival
Thursday, July 28th, 2011
Celebrating 30 years of chamber music in the mountains, the
Highlands-Cashiers Chamber Music Festival
presents 27 concerts featuring 40 internationally acclaimed musicians in a variety of indoor and outdoor mountain venues. Friday and Sunday concerts are in Highlands (25-30 minute drive from the
Lakeside Cottage
). Saturday and Monday concerts are in Cashiers (15-20 minute drive from the
Lakeside Cottage
)
Folkmoot Festival Eleven Days of World Music & Dance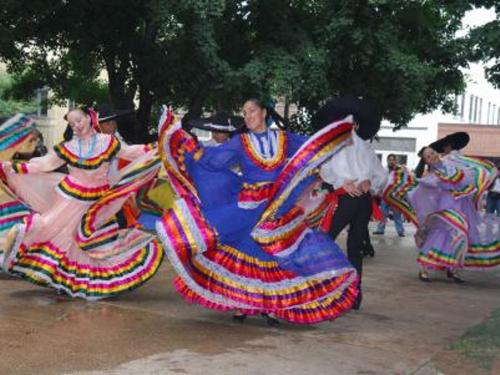 Wednesday, July 20th, 2011
Folkmoot USA begins its annual celebration of cultural heritage in Waynesville today and continues through July 31. Held each summer across the beautiful mountains of Western North Carolina, Folkmoot features performances, a parade and workshops by up to 350 performers from 10 – 12 different countries. This year, Folkmoot invited Italy, Nepal, Trinidad, Finland, Guadeloupe, Turkey, China, Croatia, Burundi and the USA group American Racket (a dance troupe that makes a "racket" with clogging and percussive dance).
Performers demonstrate their cultural heritage through colorful, authentic and original costumes, lively dance and traditional music. Created twenty-seven years ago by Clinton Border, a surgeon from Waynesville, NC, over 200 folk groups from more than 100 countries have shared their heritage and culture at the Folkmoot Festival.
Public performances are scheduled at venues throughout Western North Carolina including the towns of Waynesville, Maggie Valley, Canton, Clyde, Bryson City, Cullowhee, Flat Rock and Franklin. Festival schedule and directions to event are at FolkmootUSA.
Craft Fair of the Southern Highlands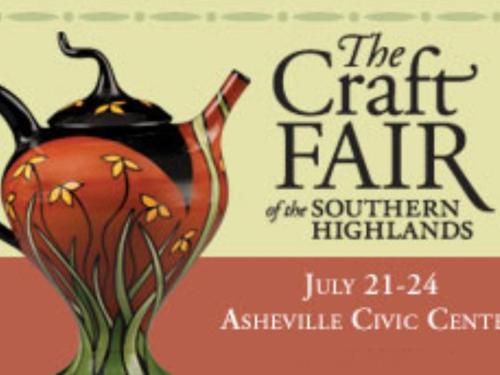 The Craft Fair of the Southern Highlands, a local tradition since 1948, showcases the work of the best of the best craftspeople in the Appalachian region. Craft Guild members are artists living in the mountain counties of 9 states from Maryland to Alabama. Their work is diverse: crafts rooted in Appalachian traditions are displayed along with the work of contemporary artists.
In addition to showing the work of over 200 craftspeople, the Fair also features craft demonstrations and local musicians performing traditional mountain music. This year's event takes place July 21 – 24th at the Asheville Civic Center, 87 Haywood Street, Asheville, NC, nestled within the Blue Ridge Mountains and long recognized as an arts and crafts destination, provides a perfect backdrop for the Craft Fair and is a picturesque 90-minute drive from Lake Glenville and Cashiers.
The Asheville Reef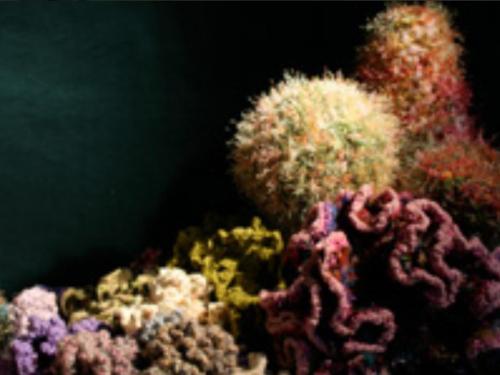 What Do Geometry, Crochet and Coral Have in Common?
Monday, July 11th, 2011
The Center for Craft, Creativity & Design in nearby Hendersonville, just a short distance from the
Lakeside Cottage,
has a woolen installation, a part of the Hyperbolic Crochet Coral Reef, recently displayed at the Smithsonian National Museum of Natural History. Australian mathematician sisters, Margaret and Christine Wertheim, applied mutated algorithms to the art of crochet to create the lifelike coral reef to raise awareness about the decline of the world's living coral. Crafters from around the world, including crochet groups in Western North Carolina, have joined the Wertheim sisters' project to create satellite reefs. The Asheville Reef, created by Western North Carolina crafters is on display through August 12.
Joyce Kilmer National Recreation Trail
Discover the Trees and Carpets of Wildflowers in this Remnant of Original Appalachian Forest.
Thursday, July 7th, 2011
More than just a hike, this easy two-mile trek is a journey back to a time when vast forests were untouched by human hands. Located in the largest tract of virgin hardwoods east of the Mississippi, it inspired soldier-poet Joyce Kilmer to pen "Trees" – "I think I shall never see, A poem as lovely as a tree…"
The trail features two loops – the 1.25 -mile lower loop and the .75-mile upper loop, which showcases the largest trees in the forest. Both loops converge at the Jouyce Kilmer Memorial. Allow 1-2 hours for the hike at a casual pace. For more aggressive hikers, it should take an hour. This hike is highly recommended for novices or families with young children. Weekdays are a good choice as weekends can be crowded.
Joyce Kilmer National Recreation Trail outside of Robbvinsville, NC is about a 2-hour drive from Lakeside Cottage at the Point. So pack a picnic lunch and lots of cold drinks and find a picnic spot along the way!